Thilibas 50 cl
Elite Line
VERMENTINO DI GALLURA D.O.C.G. SUPERIORE
Controlled and Garanted Origin Denomination
White wine – Alc. 13,5% Vol. – 50 cl.
GRAPES: Vermentino 100%.
Location: Grape from vineyards in the municipality of Monti, (Gallura, North-East of Sardinia Region) at 1000 -1100 feet above sea-level.
Soil: Sandy soils formed from granite rock weathering.
Production: 2,5 Tons/Acre.
Harvest: By hand the end of september beginning of october.
VINIFICATION
Pressing: Destemming and soft pressing.
Fermentation: At controlled temperature of 16-18°C (60-65°F).
Maturation: 3 to 4 months in stainless steel tanks.
Bottling: Steril bottling under nitrogen; using natural corks.
CHARACTERISTICS
Tasting notes: Straw-colour with green highlights. Wide-ranging and intense bouquet with a hint of flower that slide in exotic fruit scent. Warm, sapid long and elegant.
Food matching: To be served with all type of seafood, and fish base-soups. Excellent with crab and grilled fish. Also pair with white meats and soft cheeses.
Serving temperature: 10 -12°C (50-53°F).
Download PDF
Awards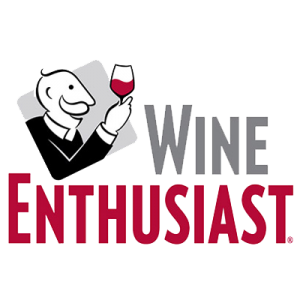 Wine Enthusiast 2018
90 Punti, annata 2017
Concurs Mondial de Bruxelles 2017
Medaglia D'Argento, annata 2016
Decanter World Wine Awards 2016
86 pts-Bronze medal, annata 2014
The Wine Advocate Robert Parker
89 pts – annata 2014
Vinitaly 2012
annata 2011
Gambero Rosso
Tre Bicchieri – annata 2009 2010
Wine Spectator
88 punti - annata 2009
Gambero Rosso
Due Bicchieri – annata 2007
Mostra Nazionale Vini Pramaggiore
Medaglia d'oro
Mostra Nazionale Vini Pramaggiore 2009
Medaglia d'oro
Mostra Nazionale Vini Pramaggiore 2010
Medaglia d'oro
Mostra Nazionale Vini Pramaggiore 2011
Medaglia d'oro
Mostra Nazionale Vini Pramaggiore 2013
Medaglia d'oro
Beverage Testing Institute Chicago 2007
Medaglia argento, pts. 88/100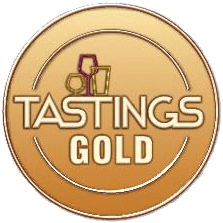 Beverage Testing Institute Chicago 2009
Gold Medal (points 92/100)
Adega Brasil
Cave Caderno de Avaliacao de Adega , 90 Points
Concours Mondial Bruxelles
Silver Medal
Decanter World Wine Awards 2017
92 Punti Silver Medal, annata 2016